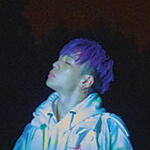 thin white lies
even if your heart breaks down,
i will run for you.
even if the whole world betrays you,
i am willing to fail with you.
---
ーshin ㅤ 26 ㅤ whiteー
▹ nb (she pronouns) ㅤ lesbian
▹scorpio ☼ ㅤ cancer ☾ ㅤ leo △
ikon disbanded so i talk about nothing now
occasionally here to show support through likes
and tweet about 5sos
please tag for rape, csa and spiders.
feel free to send me a req on twt / ig!
you can ask me for line / kkt / snapchat